Let's assume that everyone reading this article would have at least one social media account on one of the many platforms. So everyone would know what a hashtag is. It's a word or phrase preceded by the # sign.
Hashtags are generally used to categorise content to reach its relevant target audience. Recently we found that hashtags have broadened their role and transformed into a powerful tool for crisis communications. When used correctly, hashtags unify all communications and positions, categorising content to spread awareness and mobilise help. Here's what we observed with the #Daruratbanjir and #Benderaputih trends: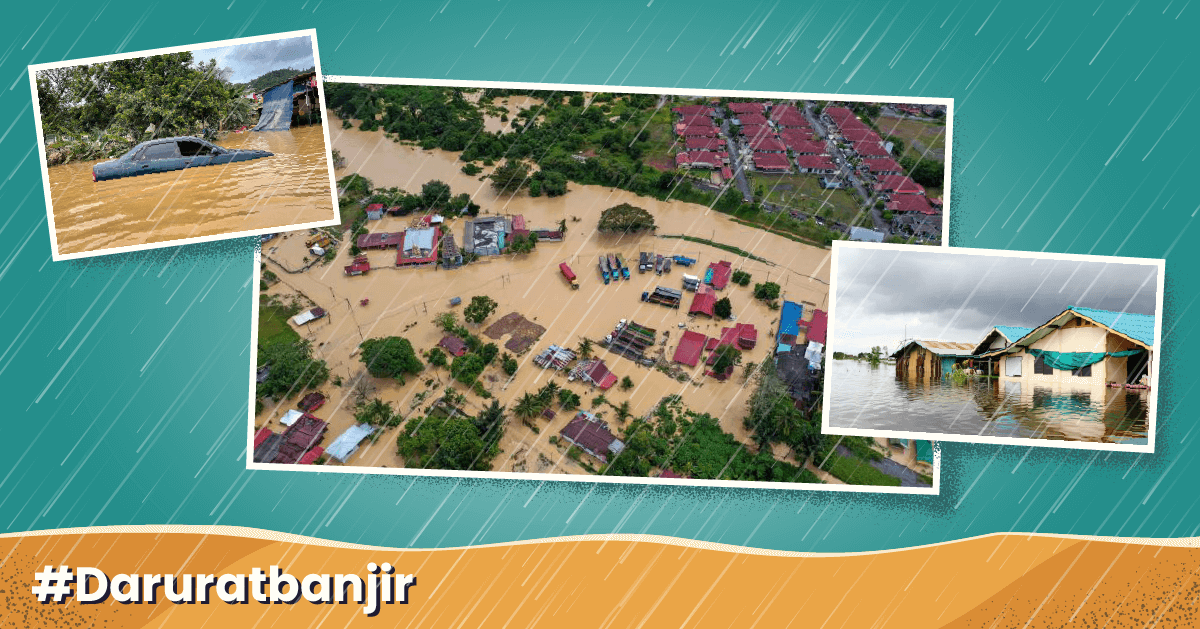 The hashtag #Daruratbanjir was seen trending on social media platforms as the aftermath of the downpour from 16 December 2021, which caused a crisis in some parts of the Klang Valley and the east coast.

To further understand the utilisation of hashtags during the crisis, we narrowed our scope by analysing the content posted with #Daruratbanjir on Instagram between 17 to 26 December 2021 with Adqlo, our social media intelligence platform, categorising them as below: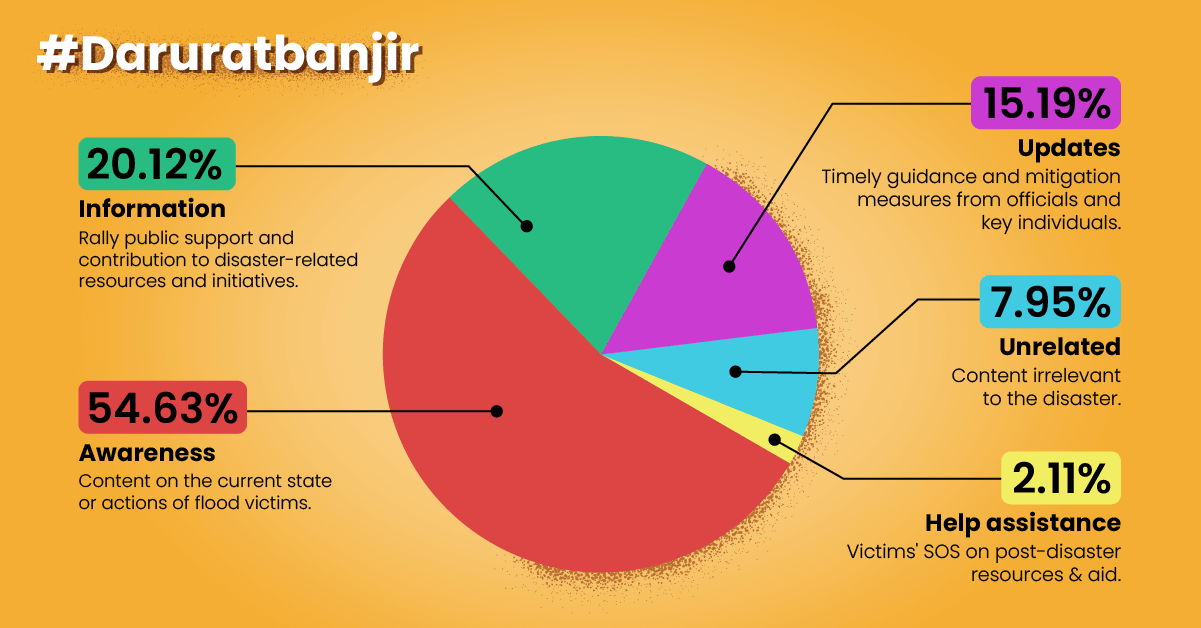 What We Have Found
The most popular content, 54.63% of the overall content, was mainly on spreading awareness of the flood with the hashtag, from narrating the situation to resharing content related to the flood, and stories about the victims, i.e. what was on their minds and how they felt about the rising water level. This has reached people beyond the proximity of the flooded areas and gave them a better understanding of the situation. By following the hashtag, users were able to follow updates and retrieve information without scrambling through the ocean of content.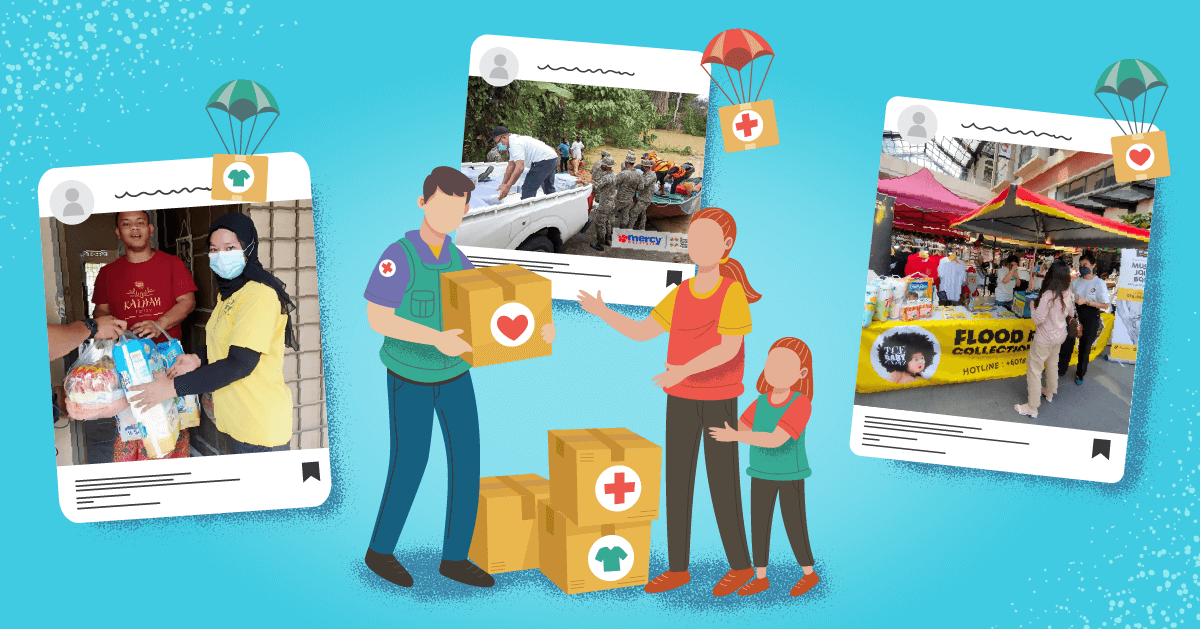 After understanding the flood, users and organisations populated the same hashtag with informative content, such as posts on donation drives for the victims, volunteers get-together to provide evacuation assistance, and shelters opening up to mobilise for flood victims. Through these posts, we saw how the hashtag plays a crucial role in deploying Malaysians from all corners to dive (pun intended) into the scene to help out, physically and financially. Help and assistance reached almost instantly to certain areas, proving that content with effective hashtags can trigger prompt responses and drive actions.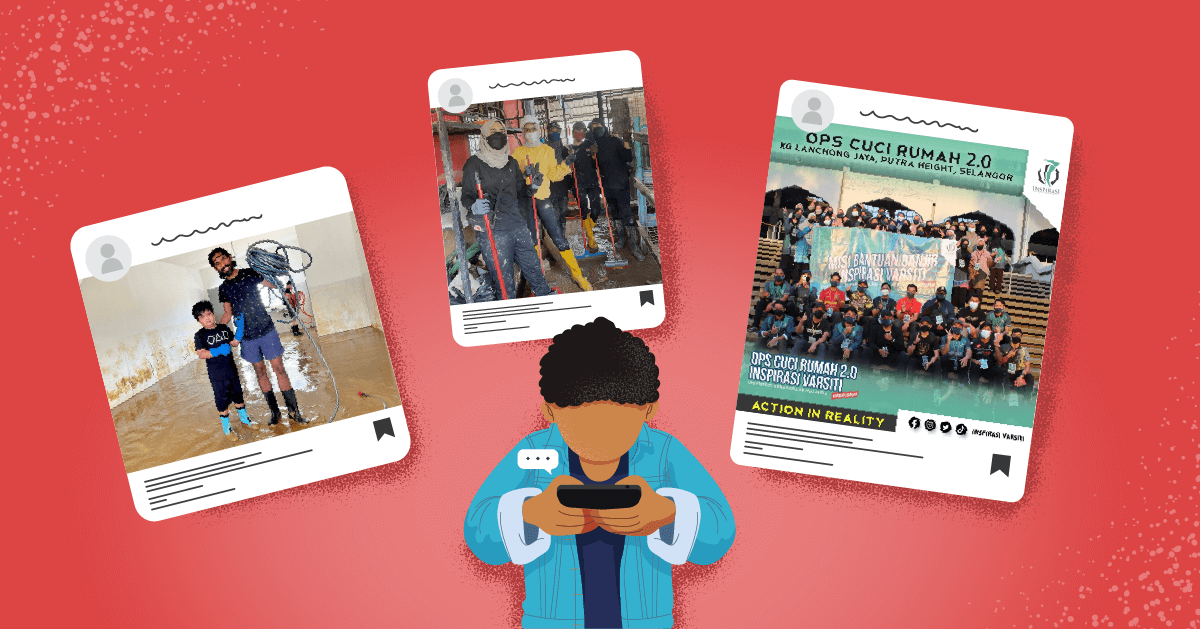 Besides the recent #Daruratbanjir, we crawled another trending hashtag, #Benderaputih, between 28 June to 28 July 2021 to further analyse how it raised awareness and called on the public to support those affected financially by the pandemic.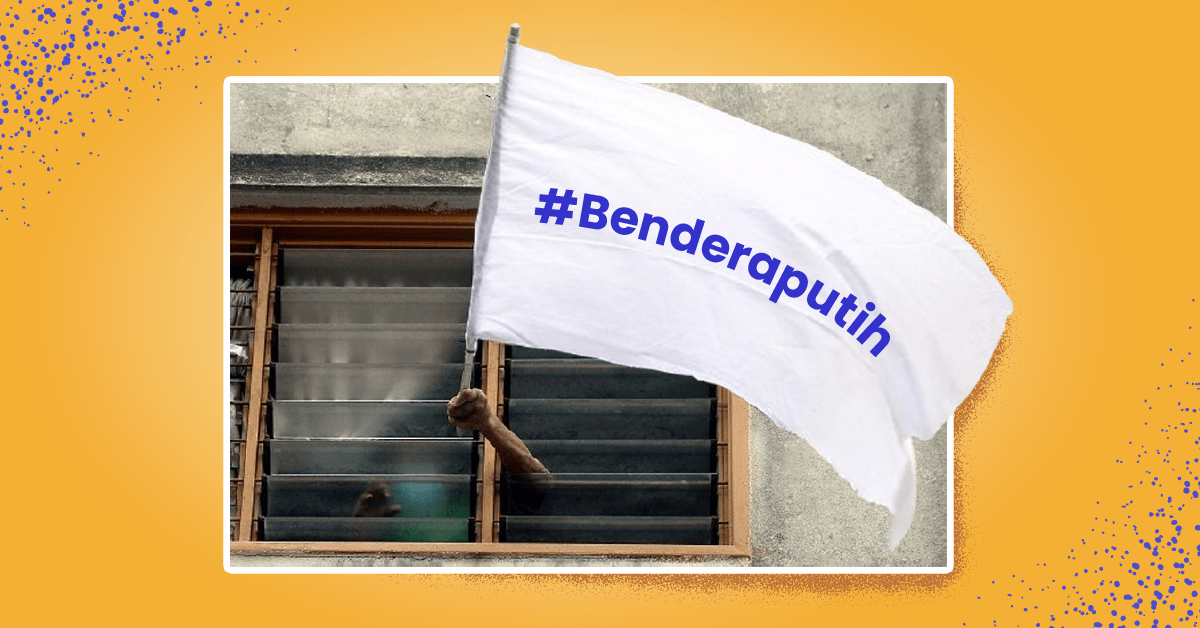 This campaign encouraged people who needed help to raise a white flag in front of their house, signaling the community to render them food aid and other assistance. #Benderaputih not only drew awareness among those who weren't within the proximity of the situation to help out, but it also encouraged those in need to call out for help, which was also one of the main intentions of the campaign.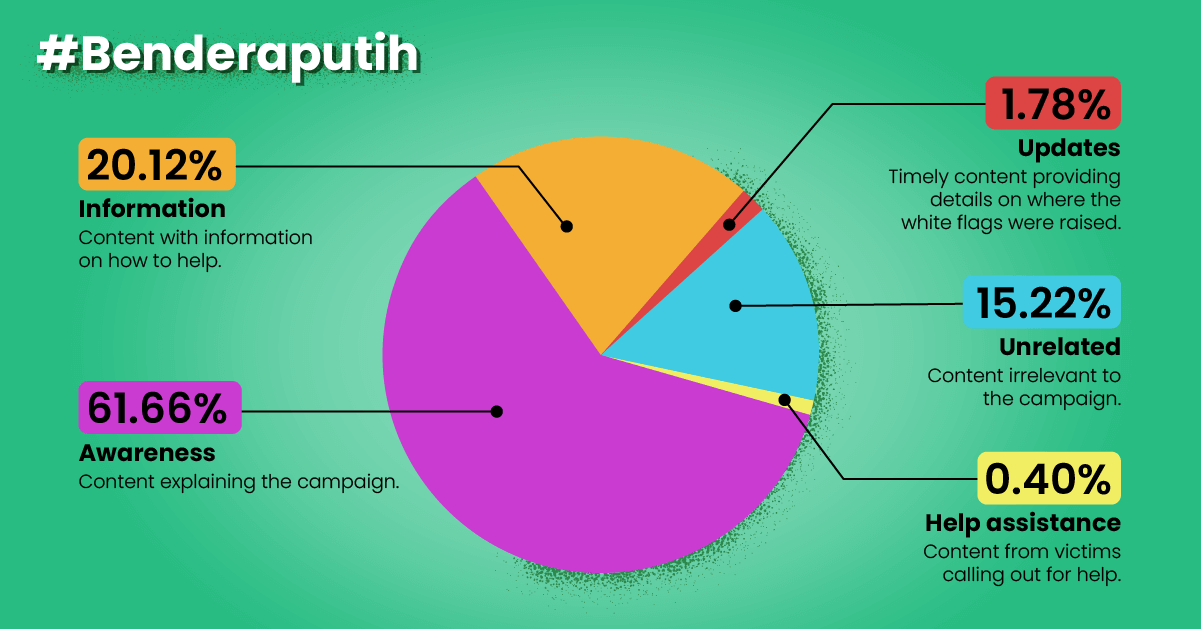 Here Are Our Findings
61.66% of content was about awareness for the #Benderaputih campaign and its objectives, which led to 20.12% of informative content and guides encouraging the public's generosity by lending a helping hand. Since it was not advised to be out and about, users could support organisations and provide remote help, such as online donations or dropping off their supplies at specific areas for charity workers to pick up and distribute to the white flag households.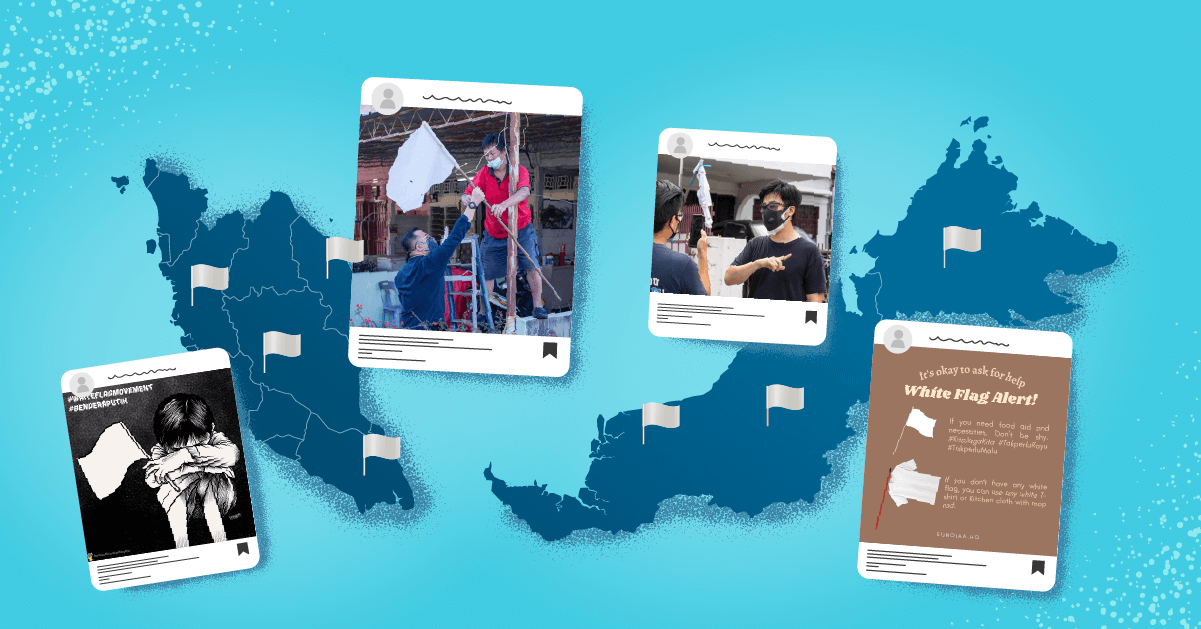 This simultaneously encouraged victims to be vulnerable and call out for help without fear, as seen with the 0.4% of posts requesting assistance. With the victims' personal SOS, users could privately contact them through their DMs to get more details on how they could help. While 0.4% may seem like a small number, being vulnerable and openly asking for help is never easy, so that's good for a start. Besides, considering that those truly in need might not be tech-savvy, such as the senior citizens, these people might not be able to post or ask for help online. However, it is encouraging to see Malaysians stepping out of their comfort zone to aid those in need in different ways.
In A Nutshell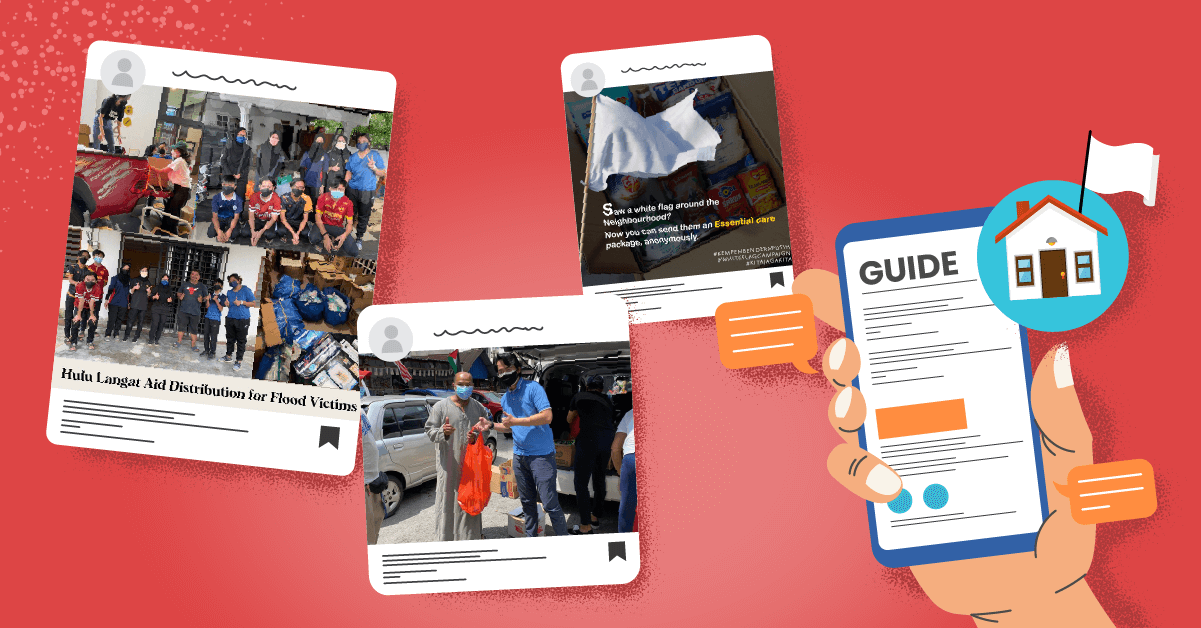 The hashtags mentioned above showed that they weren't only categorisation tools to promote content. Both hashtags succeeded in connecting the general public to those in need, respectively, to spread awareness on the flood situation with #Daruratbanjir or mobilise help and reach out financially to those raising #Benderaputih.
We found the public instantly forming a variety of charities and volunteer campaigns ever since the hashtags started trending. We also saw how quick supplies and physical aid reached the victims with relevant content being promoted on Instagram through its respective hashtag - this is especially crucial when it comes to crisis management. We understand that hashtags are a significant contribution to brand conversations that make content discoverable and functionally, as proven effectual. When applied effectively to strategised branded campaigns and community initiatives, hashtags can amplify awareness and drive tangible actions from users.
If you are curious about how hashtags could help your company's corporate social responsibility model and build your brand's social image, do reach out to us, and let's do more together.