It's that time of the year again where shopping malls are decked in our favourite festive Christmas decors. This holiday, the majority of vaccinated Malaysians are already getting ready to head to the malls for their year-end shopping, taking advantage of the many festive sales and discounts that awaits them. Usually, the year-end season marks one of the biggest spending times for a lot of Malaysians and with international travel still restricted, it's easy to say that most of our shopping will be done locally this year.1
And what better time for brands to channel their inner creativity and get their Christmas campaigns in motion? It is one of the most profitable times of the year after all2 and brands and businesses are all competing for their piece of the cake. So, how exactly does one put forth a Christmas campaign that's memorable, engaging, and inspiring while increasing sales? Let's find out.
1. Make It Personal
From Hari Raya to Merdeka day, most brands in Malaysia are no strangers when it comes to touching their audiences with meaningful and memorable campaigns that's perfect for the festive season. From small businesses to established brands, the visual language of connectivity is an important theme that is commonly used by brands all across the globe to convey a sense of togetherness and personal connection.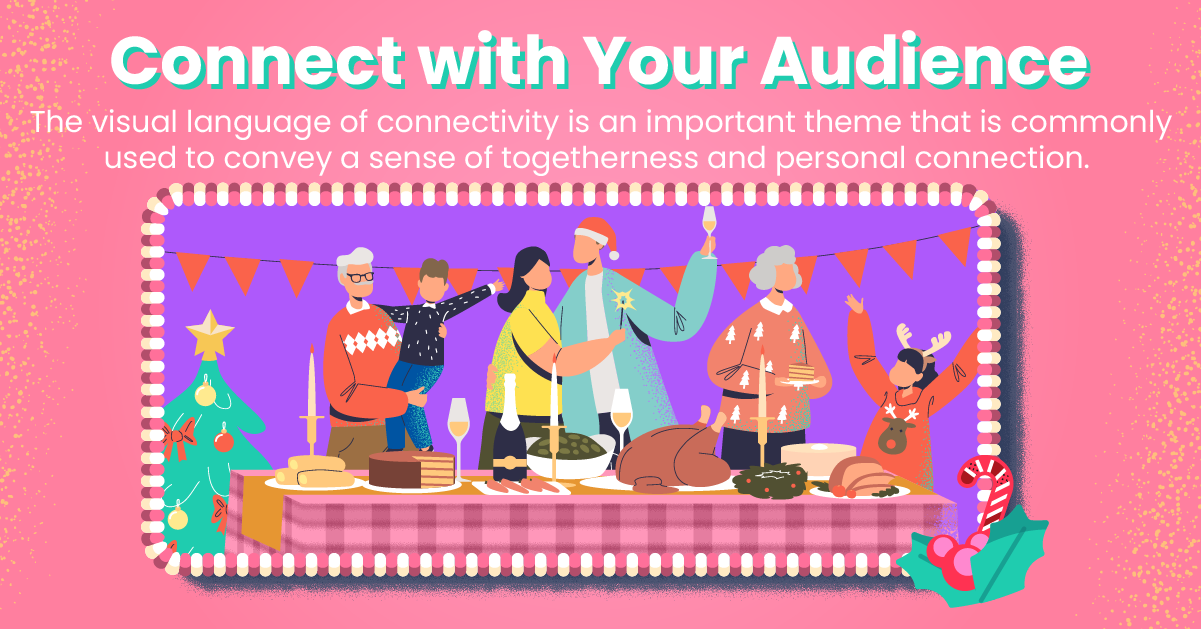 Brands are ditching the hard selling approach and choosing to focus on sending out a message that's optimistic and reassuring instead. Especially with the emergence of COVID-19, what consumers want now more than ever is to have something to look forward to.
2. A Memorable Experience
Consumer behaviour has changed drastically over the years and with the rise of social media, it is to no surprise that brands today are constantly trying to position their campaigns in a way that enhances the overall customer experience in hopes of engaging and connecting with consumers on a deeper level. We've seen a few successful experiential marketing campaigns, like Coca-Cola's 'drinkable commercial',3 and they are expected to dominate our digital channels for years to come.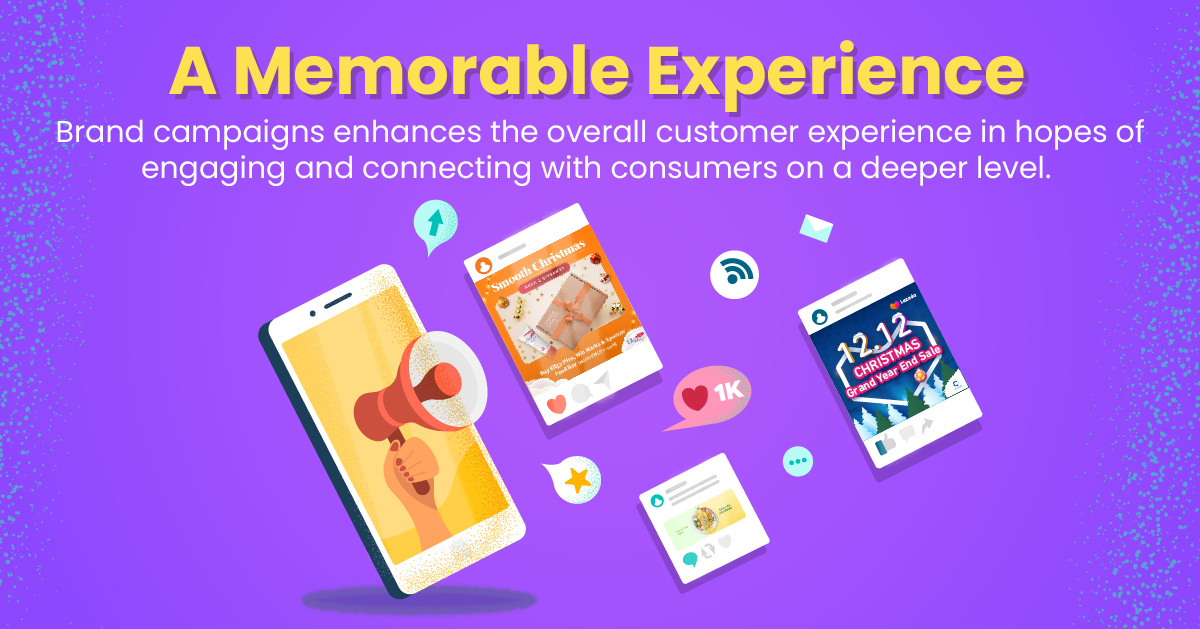 Digital experiential marketing works by integrating digital strategies online across different channels for the ultimate customer experience and with COVID-19 restrictions in place, this is a huge opportunity for brands and businesses to stand out with the perfect digital strategy that will reach their customers in a way that is interactive and engaging. From AR filters to microsite games, selecting the right campaign tool will encourage customers to stay on your platform longer and continue to engage with the brands' content.
3. Use Videos
Hailed as one of the major video streaming platforms, YouTube saw a six times increase in watch time during the festive season for "holiday" related shopping content.4 Another interesting insight worth mentioning is that at least 90% of holiday shoppers have stumbled upon new products and brands while browsing through online videos on YouTube.5
So if you're a brand that's looking to capture your audiences' attention this festive season, an online video might be worth the price tag as it is one of the most shareable forms of digital content. If you're on a budget, bite-sized short videos or clips are proven to work just as well! Be sure to take advantage of video campaigns because those that perform well are able to spread like wildfire on social media, giving it the boost it needs this holiday.
4. Digital Gift Wrapping
We all know how important packaging is and to get into the festive spirit, most brands and businesses will usually release their own unique Christmas packaging for that unforgettable unboxing experience. Well, this can be applied to their digital platforms as well!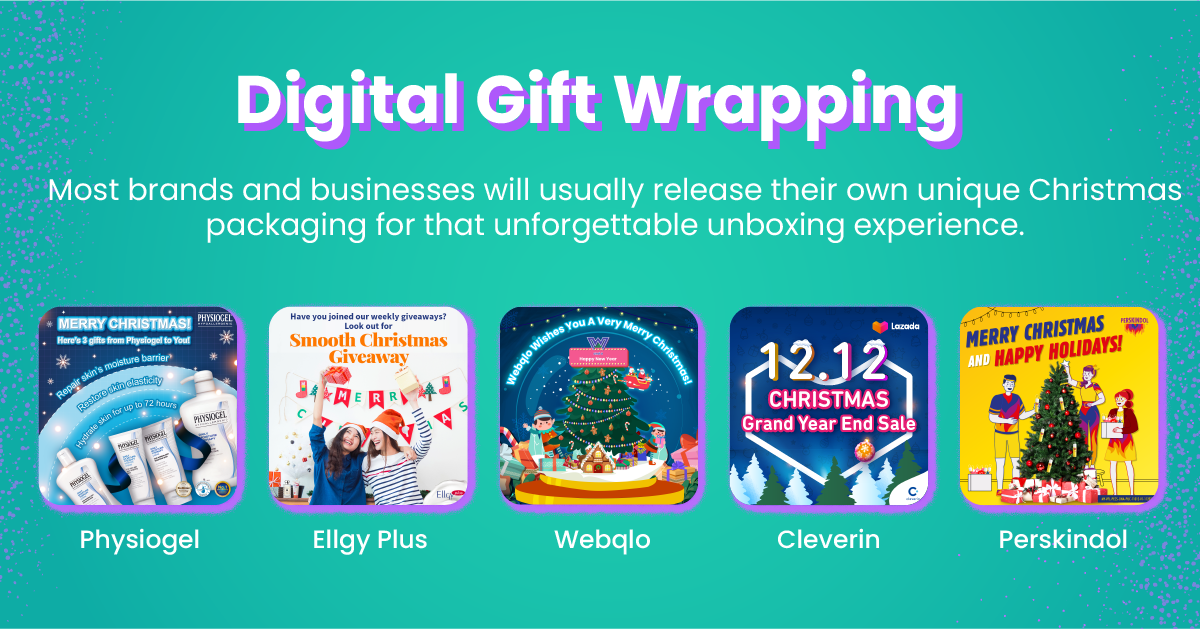 Besides seasonal packaging and products, another social media strategy that brands will utilise is to refresh their online presence by incorporating Christmas-themed banners, profile pictures, ads, and posts for social media. It doesn't necessarily require a big budget, smaller businesses can easily achieve this by incorporating smaller festive elements into their social media assets to give it that 'Christmas' feel.
Webqlo's Wish-Making Campaign
This Christmas, we've decided to bring our digital experience at Webqlo to life by taking our visitors through a tour of our office. From the tech-savvy division to the artistic designers, our team of hardworking elves are constantly on the move to ensure that all of our clients' digital needs are met.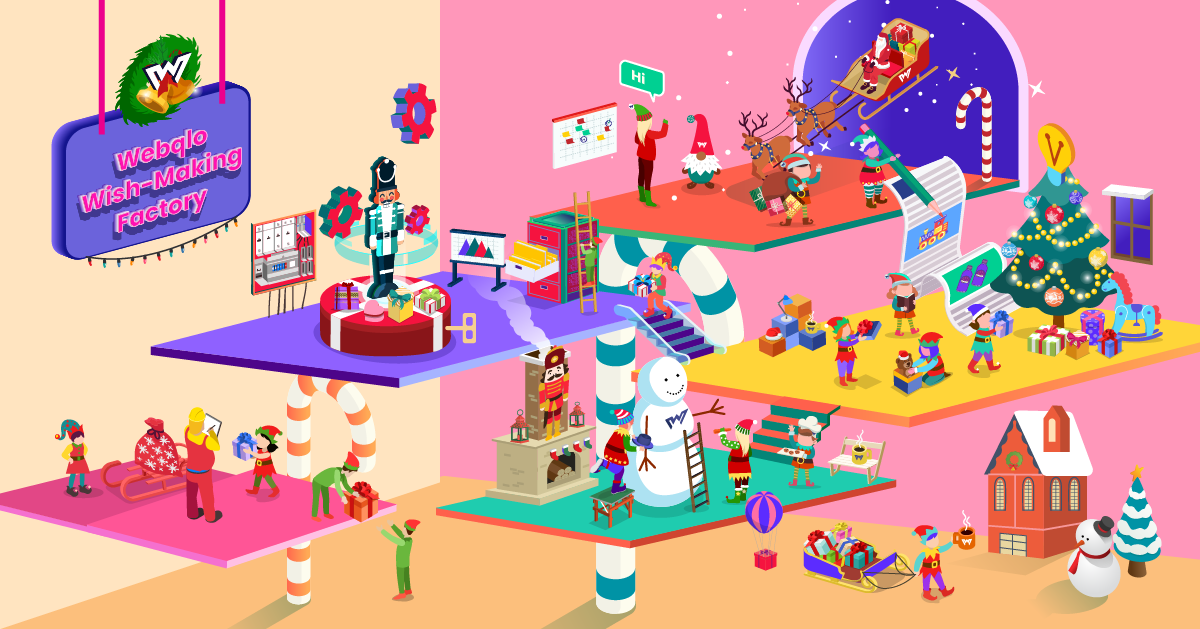 Afterwards, visitors also have the opportunity to win prizes by taking part in our mini game—where they play as an elf that has to go through a variety of gifting processes, and place them under Webqlo's Christmas tree.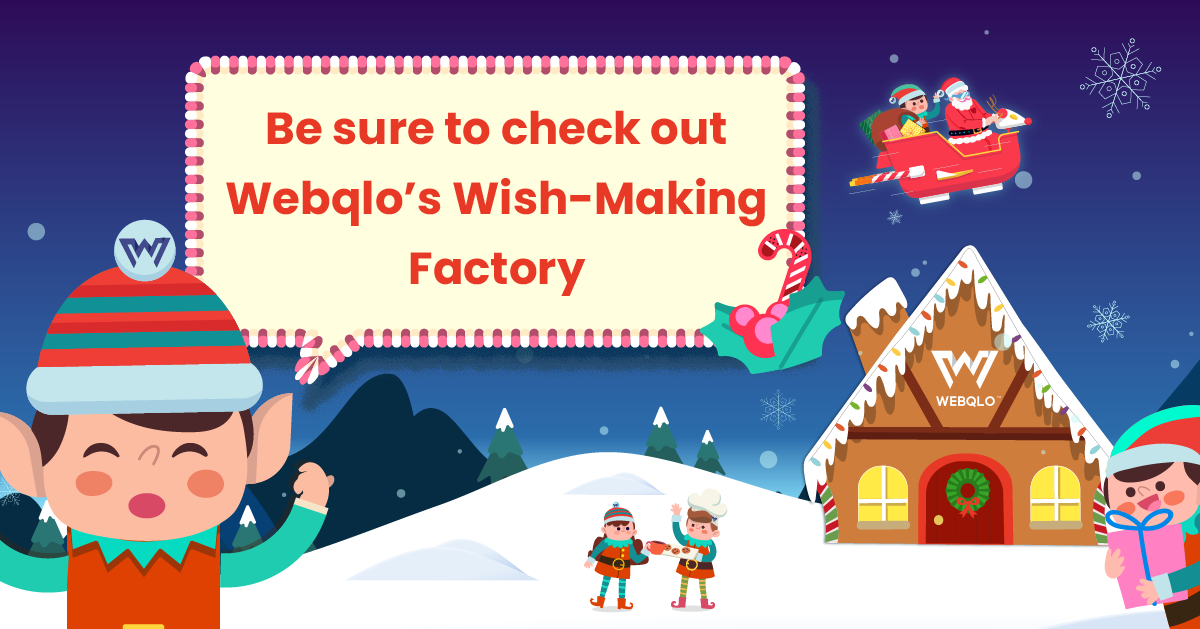 Be sure to check out Webqlo's Wish-Making Factory here.
Bring Your Festive Campaigns to Life with Webqlo
Seasonal campaigns are a crucial part of your brand's marketing strategy. It helps to identify the appropriate opportunities for your brands and capitalise on them. If you'd like to run a seasonal campaign, but you're not sure where to start, we're ready to spark some inspiration with you.