When consumers think of good marketing campaigns and the concept of "brand marketing", they tend to refer to well-known consumer product brands, such as Coca-Cola, McDonald's, and Nike.
However, we rarely note the success of box-office movies due to good marketing campaigns leading up to the release of the film. A movie takes several years to produce, with a lot of moving parts and huge budgets. And part of that budget goes to marketing.
Since it's SPOOKTOBER month, here are the top 3 scary good marketing campaigns for horror movies and what we can learn from!
Top 3 Horror Movies with Scary Good Marketing Campaigns
The Conjuring Universe Tour & The Nun II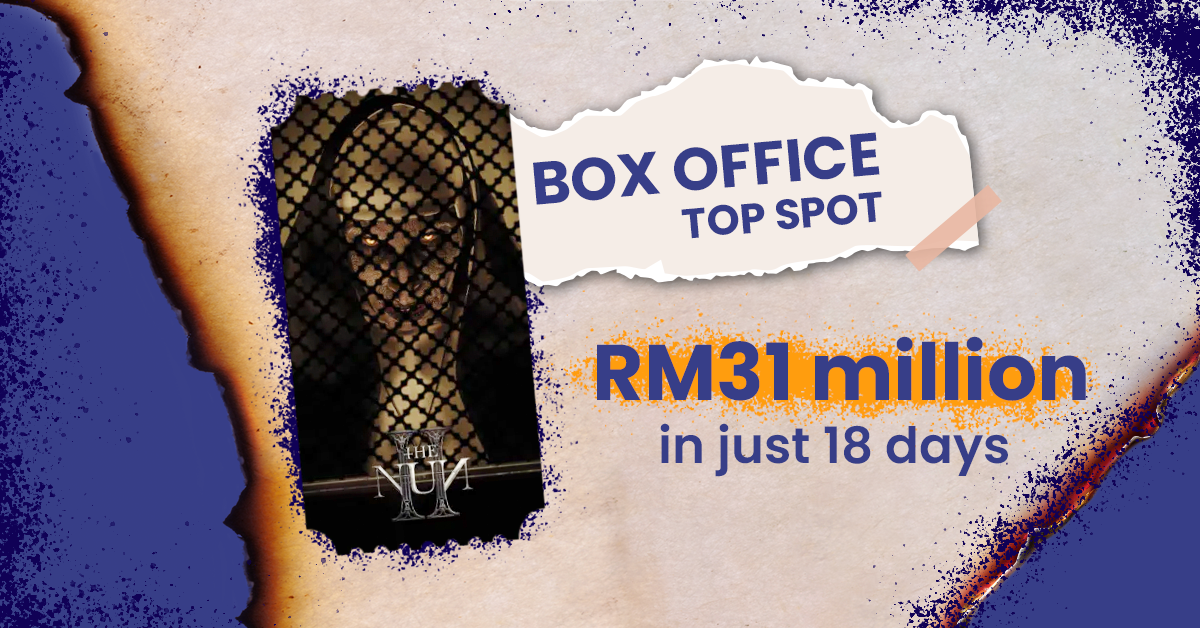 Ahead of The Conjuring prequel: The Nun II premiere in Malaysia last month, audiences were invited to experience an immersive walk-through horror journey through spine-chilling set recreations from iconic The Nun scenes, including The Carta Monastery. 👻
The Conjuring Universe Tour is a horror house campaign set from 26 August until 19 November 2023 for the release of The Nun II movie. This good marketing campaign strategy includes:
A content hub microsite for the campaign event background, information, and details.

An easy-sign-up newsletter subscription for audiences to get first-hand information about the event with simple steps that only require their Name, Email address, and Country of residence.

Official social media accounts (Facebook @theconjuringtour and Instagram @the.conjuring.tour) for the campaign event to post live updates and information.

Flexible and attractive bundle offerings, where audiences can purchase both the tour and movie tickets. The best part is that these movie vouchers are open-dated and flexible, allowing audiences to use them conveniently whenever they like!
As a result, The Nun II has taken the Malaysian box office by storm taking the top spot in Malaysian cinemas. It has also achieved an impressive RM31 million in just 18 days of the film release.
IT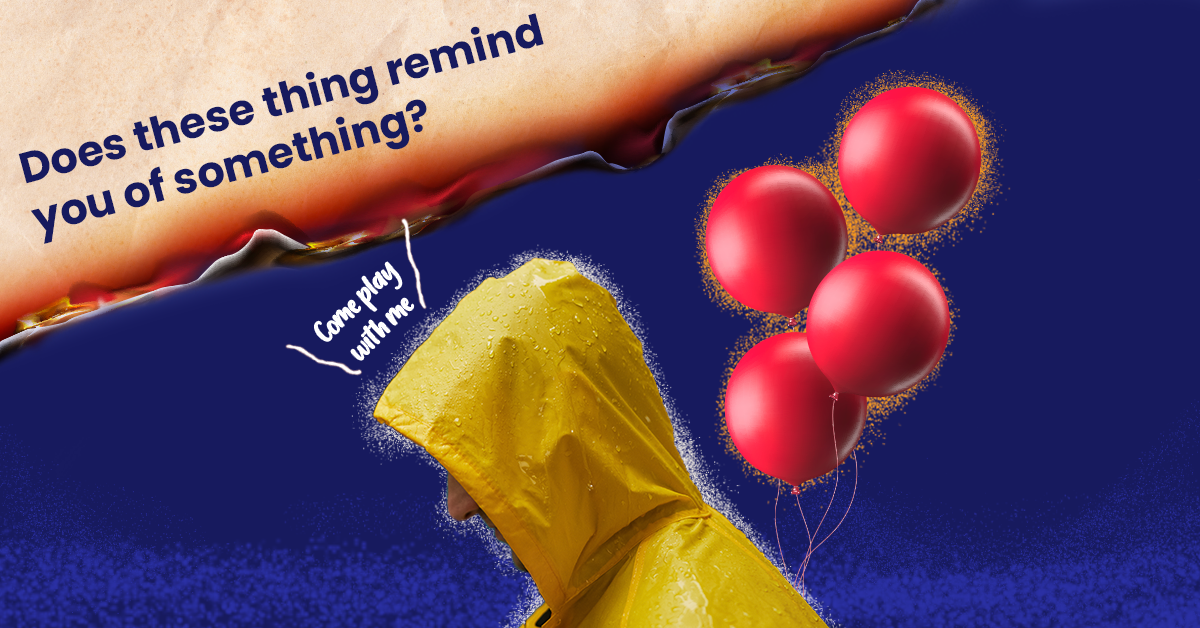 Does the red balloon 🎈🎈🎈 remind you of the Pennywise clown? 🤡
The IT movie, directed by Andrés Muschietti was released in cinemas worldwide in 2017 and 2019 in two parts. The film involves a scary clown, a bunch of kids, a small town, fear, blood, and darkness.
There were various marketing strategies to create buzz around the movie which included:
Established IT's own official social media accounts that garnered 1.2 million followers on Instagram (@itmovieofficial), up to 2 million likes on their Facebook page, and about 260 thousand followers on Twitter. The marketing team also created a Reddit account for the film to raise discussion on the film.

On social media platforms, the team created anticipation among audiences with movie teasers, sneak peeks, behind-the-scenes, and concept art to create awareness, using instantly recognizable imagery which is the red balloon for branding. 🎈

Incorporating 1990s nostalgia into its marketing strategy, the film taps into the collective imagination of the audience, mirroring the movie's concept and tone.

Taking the horror experience to the next level through experiential marketing. Audiences got to experience the scary clown, Pennywise's lair through an Online Virtual Reality Feature for immersive engagement.
It did not take long for IT to become a record-setting pop-culture phenomenon among audiences, proving the impact of good marketing strategies. To this day, people still dress up as the fictional characters from the movie, Pennywise and Georgie with red balloons. 🎈🤡
Moreover, the first teaser release became the most-watched trailer in 24 hours with over 197 million views. The film also achieved box office records and gained over 701 million worldwide, becoming the third highest-grossing R-rated film at the time of its release.
A Quiet Place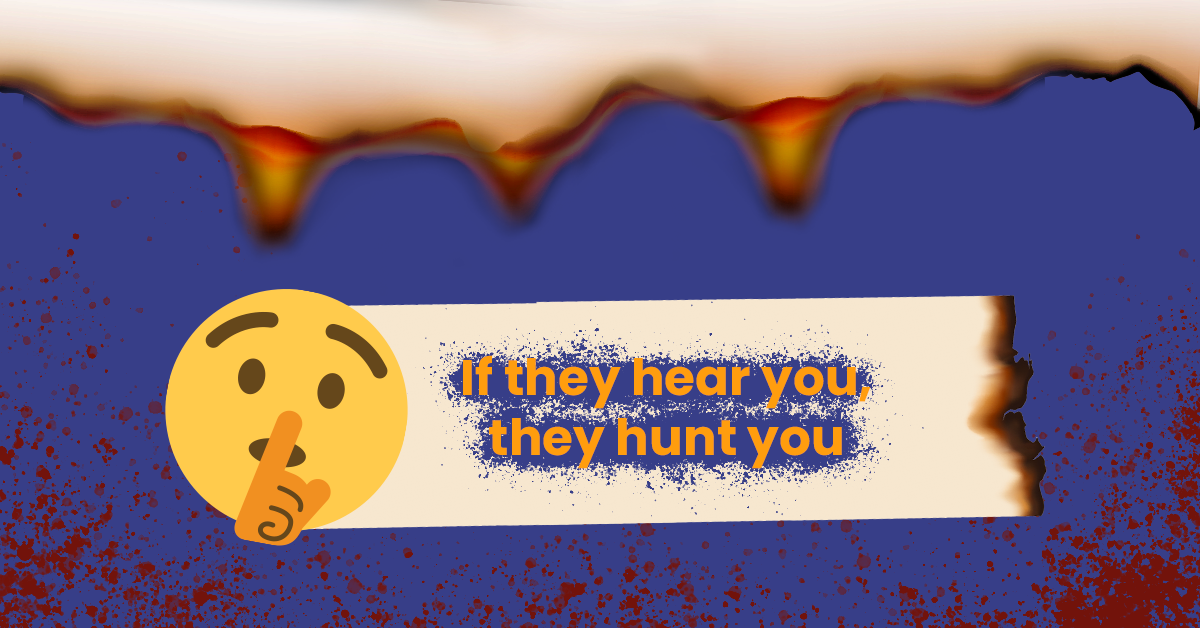 Good marketing strategies gave a path to box office success for Paramount Pictures' film, A Quiet Place. 🤫
The film had a marketing plan to appeal to a wider audience beyond the ages of 13-32 years old and typical horror film enthusiasts. Therefore, they with these marketing strategies:
A trailer debut on talk shows to create awareness among new audiences than the usual horror filmgoers target, yet still a perfect fit for this movie 'A Quiet Place' which explores the tensions and fears of parenthood.

Using the power of teasing versus divulging. In contrast to the earlier discussed IT film, which showed its horrifying clown to the audience, A Quiet Place took a different approach. It intentionally kept its monster a mystery until the movie's release.

Their strategy is all about finding the balance between teasing and revealing — how much we need to share to pique audience interest and get them into the cinemas. The result was that audiences were pleasantly surprised by the depth of the performances and the characters in the film.

Creating branded hashtags with a custom emoji on Twitter, now known as X, and a custom Snapchat filter to create online buzz around the film.

Promoting the key message and taglines from the movie, "If they hear you, they hunt you", to enhance fear among noisy moviegoers, who got the illusion of being attacked by the film's monster during the movie opening, creating a unique and immersive experience.
Overall, the movie had a growing appeal among women and audiences aged 50 years old and above. The movie trailer garnered a total of 19 million views on Paramount Pictures' official YouTube channel and a sum of $334 billion worldwide for the film in cinemas. 🎥
What Can We Learn From These Good Marketing Campaigns?
From the examples of these three horror films, it's evident that good marketing campaigns with strategic promotional tactics play a pivotal role in determining their success.
Marketing is a puzzle that involves various elements, such as media exposure, word-of-mouth, and more. It's about creating a captivating narrative that draws audiences in. But the key is understanding your audience and what they like, then coming up with a strategy that creatively taps into the consumer interest.
As we move forward, it's crucial to embrace experimentation as a key tool for understanding what works and what doesn't. We must also consider the social media landscape, ensuring that our campaigns are not only relevant to our audience but also socially engaging. After all, the power of social media lies in its ability to connect with audiences on a personal level.
Want to hear about more good marketing campaigns? Keep in touch with us on social media platforms (@WEBQLO) or www.webqlo.com for insights.
References
Klook - The Conjuring Universe Tour Malaysia
The Nun 2 Dominates Malaysian Box Office