What do you think makes Malaysians happy at their job?
To some, it could be a high salary, good benefits, and growth opportunities. However, according to a survey1 done by market research firm Vase, the top 3 reasons for employee satisfaction are
flexible hours,

work-life balance, and

understanding superiors.
In fact, amongst the reasons listed by people in the Malaysian workforce, many are related to company culture. To be honest, this isn't surprising to us. If you look at employee reviews2 of the companies they work in, most of them cite great culture and values as an advantage. Good company culture can lead to increased employee engagement, a positive work environment, and higher productivity. This is why at Webqlo, we place a huge emphasis on developing a positive culture in the company, which is done by staying true to our core values when building our team.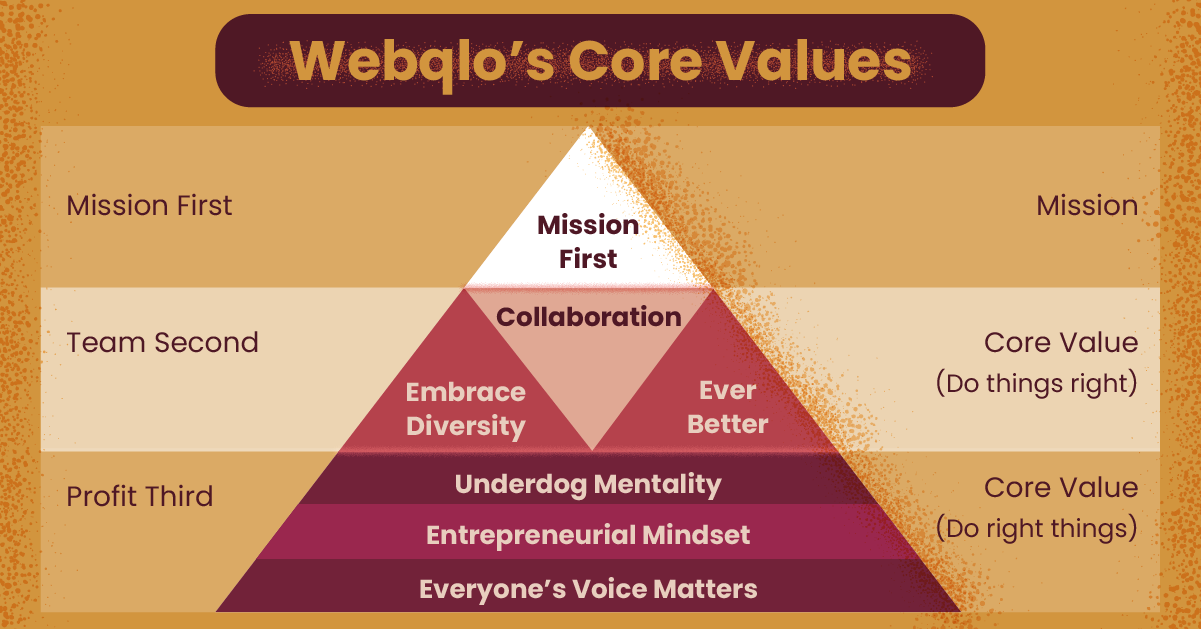 1. Mission First
At Webqlo, our mission is our top priority. We're focused on serving our clients well and accomplishing big goals together. Therefore, we're always on the lookout for people who are driven, focused, and passionate about what they do. As our People and Culture Manager Melissa Teh said, "Great candidates are people who are passionate about doing meaningful work. They drive excellence, make teamwork a breeze, and positively inspire people around them." We know that when a person is focused on their mission, they will take initiative to learn and grow, and are more likely to stay resilient when things go awry.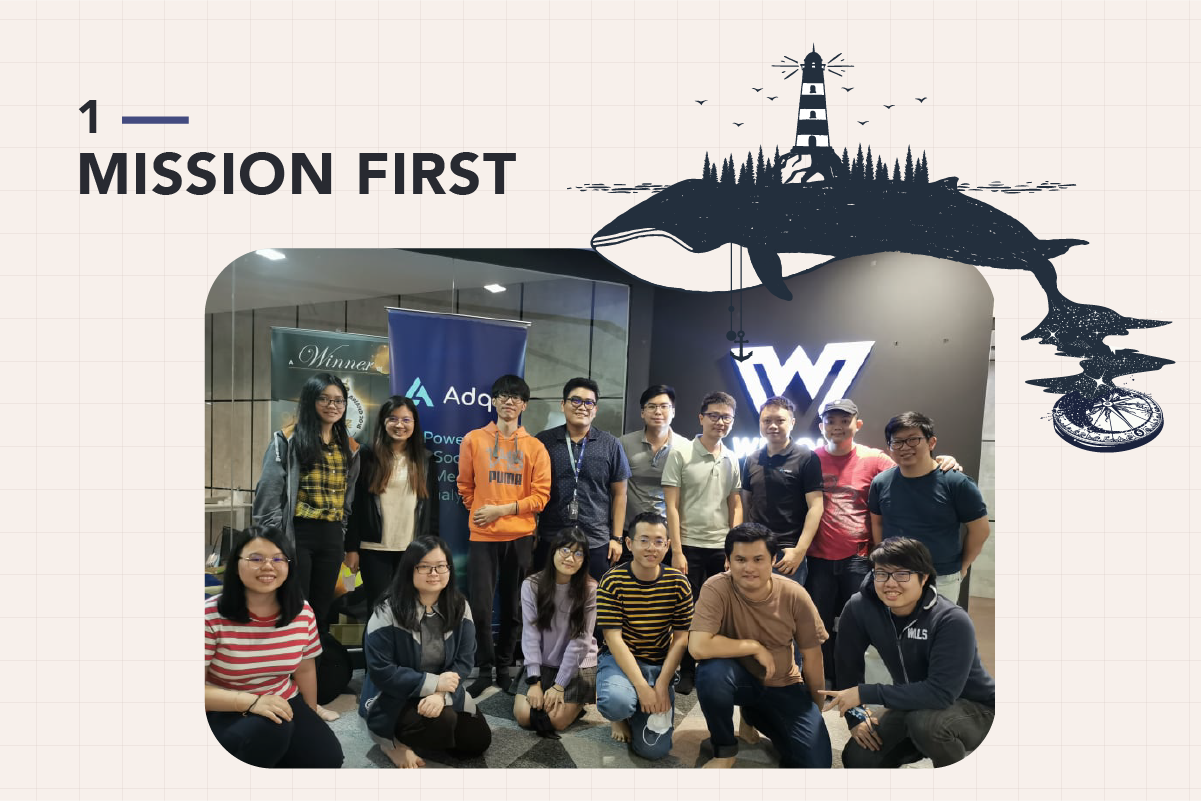 2. Embrace Diversity
Here's an interesting fact about Webqlo: many of us don't have marketing or digital experience before we joined the company. We came from a large assortment of backgrounds, from e-commerce and publishing to tech and healthcare. While this may seem bizarre to some, our diversity is actually what makes us who we are. We're a team that embraces every individual's uniqueness, with a diverse skillset that helps us come up with creative ideas and achieve amazing things together. To us, although knowledge and experience are important, what matters more is a positive mindset. Team members are encouraged to stay true to themselves, and to contribute to the company in their own special way.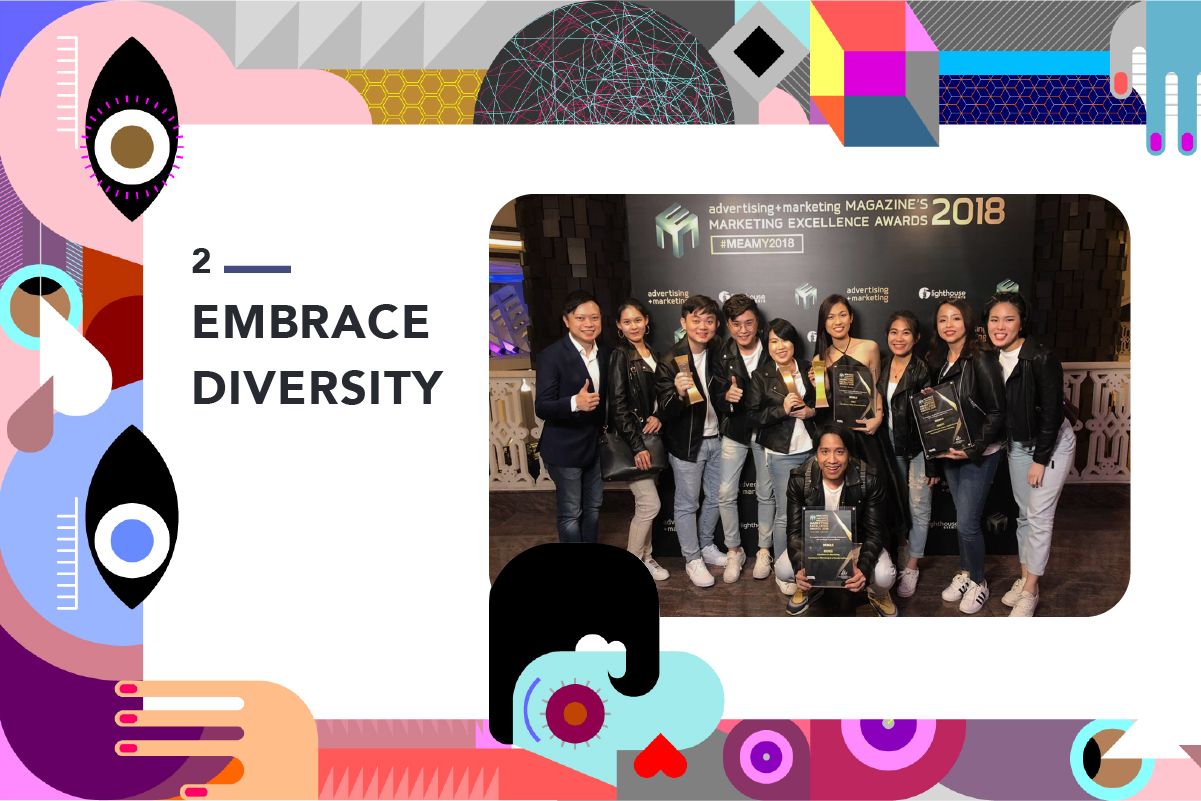 3. Ever Better
The digital landscape progresses very rapidly, and there are times when it can be challenging to stay on top of new changes. Therefore, we pay a lot of attention to personal and professional development within the team. Webqlo provides learning opportunities for all our staff, such as internal coaching from leaders, quarterly training from reputable sources, and access to industry-related educational material. This drive to help team members grow is what attracted many Webqlorians to our company, including Junior Art Director Carmen Tan. "I was excited for the opportunity to hone my skills and learn about digital marketing, and Webqlo fulfilled my expectations by being a company that places emphasis on continuous growth." We value team members who are willing to learn, and who will be proactive in filling their knowledge gaps to improve in their roles.
4. Underdog Mentality
When our founder, Ginz Ooi, first started the company, he was saddled with debt after a former business partner embezzled RM1 million from their previous venture. Webqlo was born from Ginz's determination to pay off all the debt, instead of taking the easy way out by letting the company go bankrupt. Through his hard work and persistence, the company became debt-free in 3 years, and from there, we grew to the 50-pax team that we are today. When faced with a challenge, we do everything we can to make things work; and when mistakes happen, we bounce back quickly and learn from them. As our Head of Operations Hue Yee said, "Today's failure will be your future asset." When building our team, we do not look for born superstars. Instead, we focus on nurturing current and new team members with a can-do attitude, who view setbacks as stepping stones rather than impossible hurdles.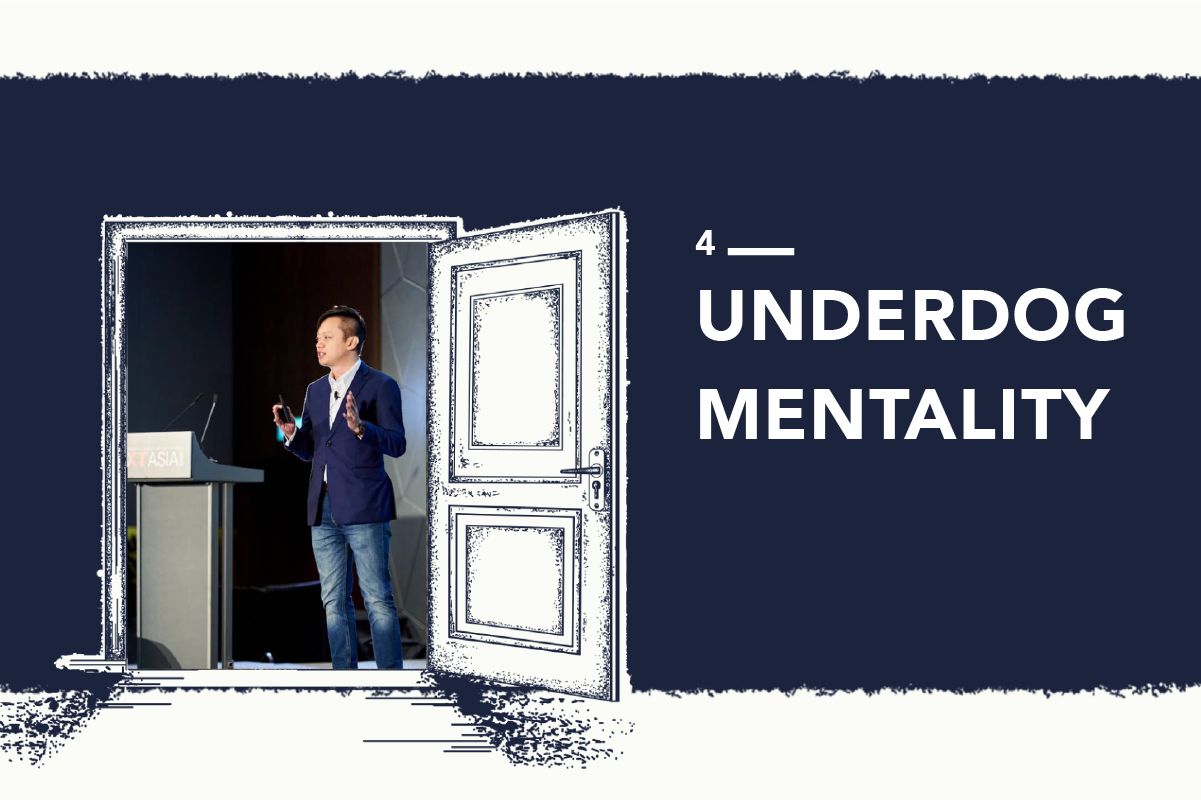 5. Entrepreneurial Mindset
What qualities come to your mind when you think of an entrepreneur? Is it passion? Leadership? Responsibility? According to Ginz and our Head of Digital Cherrie Koay, it's all of the above. In order to produce the best results, we need to show passion and take pride in what we do. At Webqlo, leadership is not a trait that is seen only in managers. Here, team members from different levels are expected to demonstrate leadership qualities too. On top of that, entrepreneurs are also resourceful and adaptable, and regularly upskill themselves to stay on top of the herd. To quote Cherrie, "Being in a super fast-moving industry, the ability and willingness to constantly improve are crucial to one's success." We appreciate an entrepreneurial mindset in our team members, as it helps us stay relevant and high-achieving at all times.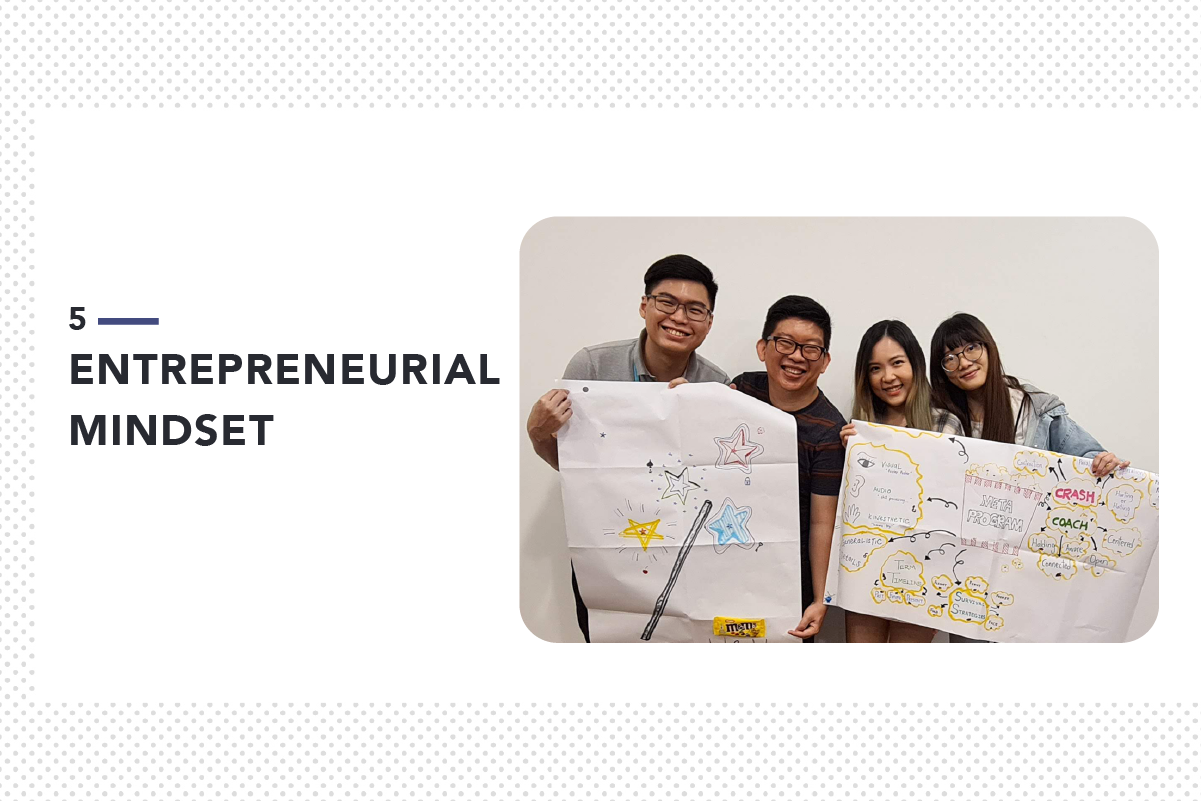 6. Collaboration
When asked about the qualities that they wish to see in their team members, almost all Webqlorians interviewed mentioned teamwork. Being a good team player is very important in our industry, as no team can function well without the other. As our data specialist Abang Azrin said, "At the end of the day, we are working towards a similar goal." Every team member has their strengths and weaknesses, and it is through working together that we are able to accomplish our missions. "When you are weak, you get help from others. When you are strong, you help others," said our Head of Tech Daniel Lim. Indeed, collaboration is not only a quality that we look for in all team members, it is also what attracted many amazing people to join us in the first place.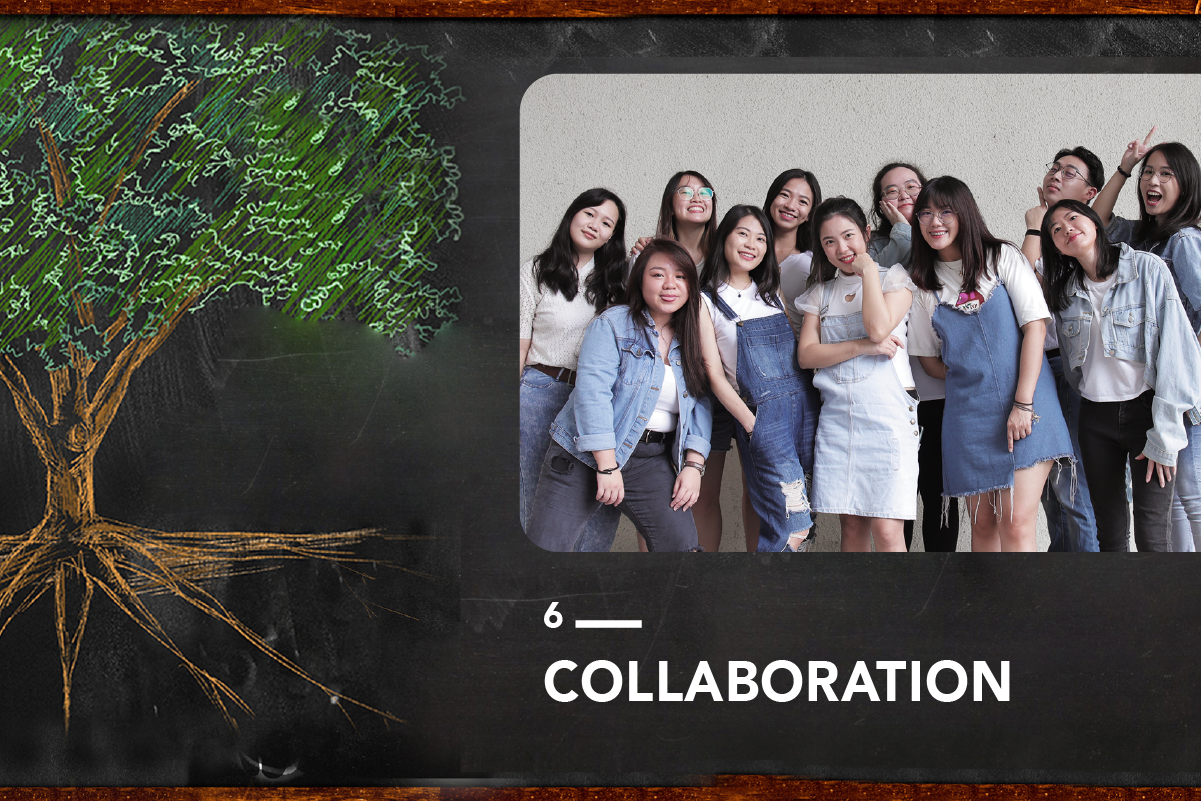 7. Everyone's Voice Matters
Did you know that Webqlo's core values were not chosen by our CEO Ginz? They were actually selected by Webqlorians themselves, out of 69 values nominated by the team. In Webqlo, everyone's voice is important. We welcome constructive feedback, and take everyone's ideas seriously. This is what drew Account Management Executive Carven Yong to us when she was looking for a job. "Here, everyone is given a chance to voice their opinions, and I think this is something that every company should practice." While our team members have different levels of seniority in the organisation, everyone's voice is valued. If you join us, do be assured that your ideas and suggestions will always be taken into account, and you're encouraged to do the same for others as well.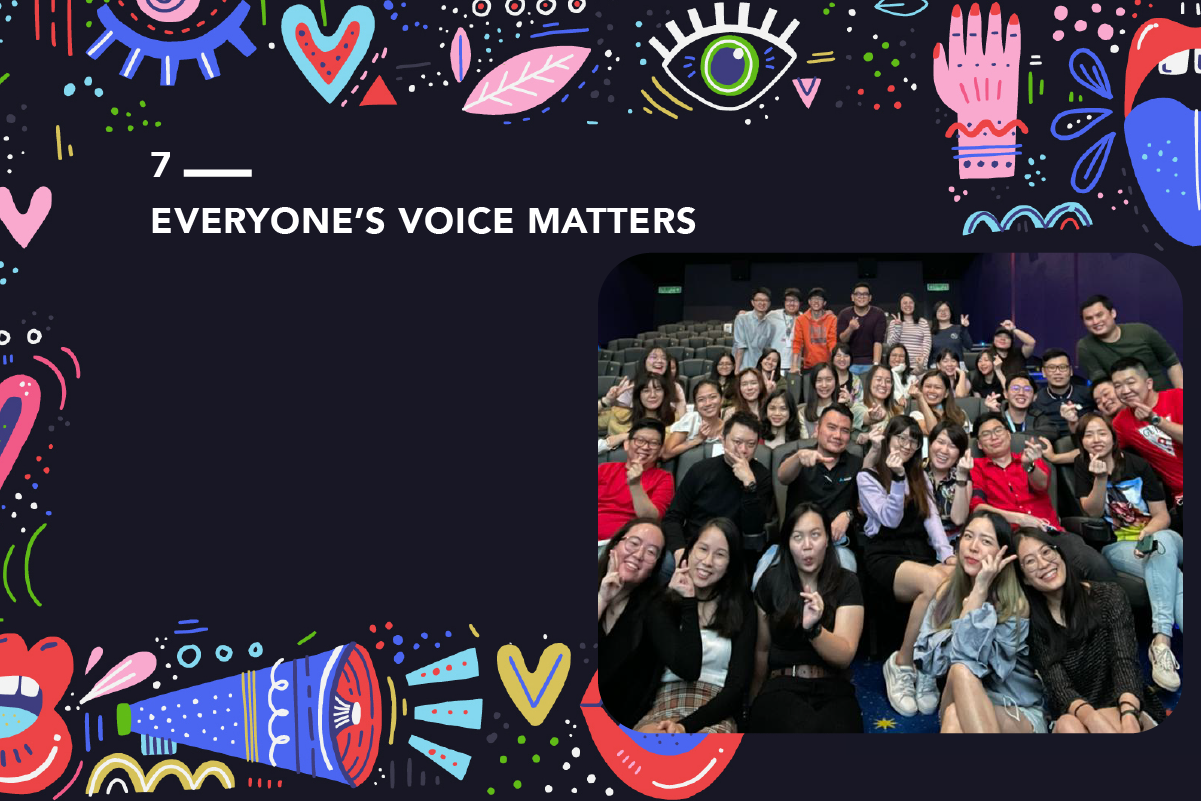 Digital marketing is a field that changes very quickly. From social media and search engine marketing to new developments like augmented and virtual reality, the industry landscape is always shifting. As we prepare to solidify our mark as an industry leader, we constantly revisit our core values to make sure we stay focused and grounded. Lastly, let's end with some sound advice from our People and Culture Manager Melissa, "Leave a legacy. Make every day count and make yourself unforgettable. Enjoy the journey!"
Do you want to join us in our quest to make an impact in the digital world?